Austin, Texas Employment Law Attorney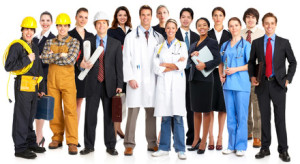 Discrimination. Wrongful Termination. Overtime and Wage Violation. Unemployment Compensation Appeals.
The Law Office of Elena Vlady focuses on maximizing recovery of monies owed to employees in regard to separation pay, illegal discrimination, wage and hour disputes, and others. We handle all forms of discrimination claims, sexual harassment, overtime suits, wage claims, and breach of contract issues. If you suspect your employee rights have been violated, contact our Austin-based law firm to discuss your rights as an employee, executive, or independent contractor. We are dedicated to providing the highest quality legal services available. We treat every client's problem as if it were our own, and focus on achieving the best result possible. It is our goal that all of our clients will give us their highest personal recommendation.
Generally, employers with 15 or more employees are subject to Title VII of the Civil Rights Act of 1964 and its amendments (Title VII). This act prohibits employment harassment and discrimination based on an individual's race, sex (including pregnancy), color, national origin, or religion. The Americans with Disabilities Act (ADA) is also applicable and it protects those who are legally defined as "disabled". The protected categories under these acts are ever broadening under today's developing court interpretations of those categories. Employers with 20 or more employees are also subject to the Age Discrimination in Employment Act (ADEA) which is intended to protect employees age 40 or older by prohibiting employment discrimination based on age. Other federal acts protect veterans and military members under certain conditions. Genetic information now also provides a basis for protection. Many states have broader discrimination laws than the federal laws. Texas law tracks federal law for the most part in its anti-discrimination provisions.
We Can Help
Please contact us to schedule a consultation with an attorney to discuss your matter. Our firm represents employees in the federal, public, and private sectors involving complaints of discrimination, harassment, or retaliation before administrative law judges or in court. Throughout the process, our attorney evaluates the potential of a client's case for resolution or settlement. We represent employees at the initial complaint stage, during investigations, before EEOC administrative law judges, and in court. In addition, we attempt to determine the best course of action for our clients to enable them to make an informed decision about how they should proceed in their EEO case.
We will intervene by negotiating with your employer, filing complaints with government agencies, or filing a lawsuit if necessary. We understand that not every client needs to have a lawsuit filed. We strive to resolve conflict, often finding quick and effective solutions.
Helping You Get the Settlement You Deserve
From our location in Austin, we handle a wide variety of employment law issues including, but not limited to::

Proceedings Before the EEOC
Disability Discrimination (Americans with Disabilities Act)
Wrongful Termination
State Labor Law Violations
Employment Discrimination
National Origin Discrimination
Age Discrimination
Sexual Harassment
Gender Discrimination
Sexual Orientation Discrimination
LGBT Discrimination
Religious Discrimination
Family and Medical Leave Act (FMLA) Claims
Breach of Employment Agreements
Unpaid Overtime Claims
Minimum Wage Violations
Pregnancy & Maternity Rights
Arrests and Convictions Employment Discrimination
Bonus & Commission Disputes
Workers' Compensation Retaliation
TWC Unemployment Appeals Tribunal Hearings – Statewide
Resolving Employment Law Issues In Austin, Texas
In Texas and most other states, without a written agreement for a specific term, employment is "at will." This means that employers can fire or terminate employees for any reason, or for no reason at all, unless:
(1) Your rights are protected under employment discrimination laws. Employers cannot discriminate against you on the basis of age, sex or gender, race, national origin, disability or perceived disability, pregnancy status, marital status, or sexual orientation.
(2) You have an employment contract, either written or implied, with the employer, who agreed that you cannot be fired without just cause for a specific period of time. The terms of the contract will usually determine the reasons for which you can be fired.
Call Our Texas Employment Discrimination Attorney
Our attorney will be pleased to meet and discuss your issues with you. Our initial interview will be without any cost to you. We will be able to determine at that time whether we believe we can help you, and you will then have the opportunity to decide whether you choose us. We are standing ready to assist you in all aspects of your employment matters. Call or email now to contact an attorney. Learn your rights before you take any action that may weaken or jeopardize your claims against your employer.
Why you should hire a lawyer BEFORE you file a charge or complaint with the EEOC
Law violations that are subject to certain federal and state employment laws require individuals to file charges with the relevant administrative agencies in order to exhaust their administrative remedies. Title VII of the Civil Rights Act of 1964 prohibits employment discrimination on the basis of race, color, national origin, religion or sex. Claims involving potential violations to Title VII, the Americans with Disabilities Act (ADA), the ADA Amendments Act of 2008 (ADAAA), or the Age Discrimination in Employment Act (ADEA) all require employees to file charges with the Equal Employment Opportunity Commission (EEOC). The Texas employment attorney from the Law Office of Elena Vlady can help you with this process.
Filing a claim with the EEOC is a prerequisite for covered non-public employees to file lawsuits or claims under federal law. Federal employees are also required to file charges with the EEOC in accordance with various rules and procedures.
Timelines for Filing a Complaint
There are strict time limits for filing a charge of discrimination.  A charge of discrimination must be filed within the EEOC guidelines before suit can be filed in Court. Complaints or charges of age discrimination must be filed within 180 calendar days from the date of the alleged violation, in order to protect the charging party's rights. The 180 calendar day filing deadline is extended to 300 calendar days if the charge also is covered by a state or local anti-discrimination law. However, federal employees may have only 45 days to report discrimination. You have to start your court case within 90 days from the right to sue letter.
Helping You Get the Settlement You Deserve
It is important that an attorney prepares your EEOC complaint because when you file the charge or complaint, whatever you describe as the basis for your complaint will limit what claims you can bring to court if your charge or complaint is not resolved by the administrative process. There are many cases where people submitted their complaint with very little details and when they received a right to sue letter – entitling them to go to court to pursue their claim – they hired a lawyer but the court would not allow the lawyer to argue additional facts or claims because none of that appeared in the original complaint or charge. To protect your legal rights, you should hire a lawyer to help you draft the charge or EEOC complaint to include relevant facts to allow for a proper investigation and if necessary, litigate all your claims.
The EEOC complaint prepared by our attorney will state the basics of your claim and the kind of discrimination that you have suffered.
After the charge is filed, the EEOC often attempts to get the parties to mediate. The employer has to agree to mediate.
The EEOC mediator does not have the authority to force the parties to settlement. A settlement may happen if both sides are reasonable, and realize there is a value to making concessions to avoid the stress, time and expense of litigation.
If the mediation does not result in a settlement, the EEOC will assign the case to an investigator (a different person from the mediator), who will request information from both sides. The investigator may review documents and affidavits, and can interview witnesses. The parties will have to submit written position statements and rebuttals.
Once the EEOC finishes its investigation, the EEOC may issue a finding that it believes that there is merit to your case. This decision is helpful, but it does not end the case, because you still have to file in court. While the court may take into consideration a finding of the EEOC, it is not bound to follow that decision.