Austin Bankruptcy Attorney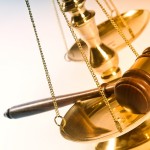 If you're considering bankruptcy as an option, attorney Elena Vlady can provide you with the legal counsel you need throughout the bankruptcy process. Ms. Vlady's business background coupled with her legal skills give her a unique advantage in evaluating, analyzing and handling her clients' bankruptcy cases. We are dedicated to offering aggressive strategic representation.
What is Bankruptcy?
Bankruptcy is the legal process of liquidating a debtor's non-exempt assets (Chapter 7), reorganizing a business debtor's debts (Chapter 11), reorganizing a farm or ranch business (Chapter 12) or, reorganizing one's personal debts (Chapter 13) in order to pay off his or her creditors. While a person may wish to file for a particular type of bankruptcy, not all people are eligible. There are two main types of bankruptcy that individuals can file for: Chapter 7 and Chapter 13. Only certain people qualify for bankruptcy protection under Chapter 7 or Chapter 11. Those who do not qualify for Chapter 7 or Chapter 11 may seek bankruptcy protection under Chapter 13.
Chapter 7 bankruptcy allows people in debt to get a fresh start by having their debt discharged. Most debts are dischargeable. These types of debts include unpaid personal loans, unpaid credit card bills, unpaid medical bills, unpaid utility bills, etc. Certain types of debts cannot be discharged. These types of debts include: child support and alimony payments, most student loans, tax debt, court-ordered fines or penalties, restitution to personal injury victims or crime victims.
Chapter 13 bankruptcy may be a viable option for those who do not qualify for bankruptcy protection under Chapter 7 and whose cases are too small for Chapter 11.
While Chapter 7 bankruptcies result in liquidation, the purpose of a Chapter 13 bankruptcy is reorganization. Unlike Chapter 7, which eliminates an individual's dischargeable debts, Chapter 13 works by consolidating an individual's debt into one lump sum, which is to be paid off over time (usually three to five years) under the terms of payment schedule approved by the bankruptcy court judge. As soon as your bankruptcy petition is approved by the judge, your creditors will be prohibited from continuing to contact you and harass you, and you will no longer be subjected to any of the other negative effects of having unpaid debt.
If you have enough financial resources to fund a viable plan to pay your debts over time, this may be the only bankruptcy option available to you. In a Chapter 13 bankruptcy you propose a plan to pay your creditors over a three to five year period. The plan must provide unsecured creditors with at least as much payment as they would receive in a Chapter 7 liquidation. It must also either be agreed to by the creditors, result in a full repayment of the creditors, or commit all of your disposable income for a period of time determined by your income. The credit consequences of one of these bankruptcies are still severe, but they are not as severe as the consequences of a Chapter 7 proceeding.

Austin Chapter 7 Bankruptcy Lawyer May Help You Wipe Out Debt
By choosing a Chapter 7 bankruptcy, you may be able to legally eradicate all of your unsecured debt within 4 to 6 months.You can potentially wipe out:
• Medical Bills and Credit Card Debt
• Personal Loans and Signature Loans
• Old Utility Bills and Unpaid Back Rent
Protect Your Assets
Chapter 7 bankruptcy is often referred to as a "liquidation" bankruptcy. By law, the Trustee assigned to your bankruptcy estate has the power to liquidate some or all of your property and distribute the assets among your creditors. In most cases, no assets are ever sold or liquidated because many of your assets are protected under federal or state bankruptcy exemptions.
Texas bankruptcy exemptions are generous. Under most circumstances, you may keep your primary residence. Generally, each qualified adult driver in your household may keep one vehicle. Most retirement funds are protected. Much of your personal property: food, clothing, home furnishings, appliances, can also be exempt from creditor seizure under Texas bankruptcy laws.
Qualifying for Chapter 7 by Passing the Means Test
To file a Chapter 7 bankruptcy, you must first pass the "Means Test." If your family income for the past six months falls below the median income for a family of the same size in your county, then you may qualify for Chapter 7 bankruptcy. If it does not, then you may still qualify based on your monthly expenses. If, after a complete analysis of your financial situation, you still do not pass the Means Test, Chapter 13 bankruptcy may be your best solution.
Other Requirements
You must fulfill certain obligations during bankruptcy to receive a debt discharge, including:
• Credit Counseling — before you file for bankruptcy, you must pass a credit counseling course which is recognized by the U.S. Trustee's Office. You must give the "Certificate of Completion" to your attorney to file with the Court.
• Personal Financial Management Course — you are obligated to pass a "Personal Financial Management" course. If you fail to do so, you cannot be given a discharge. The course can be completed up to 45 days past the date of your 341 Meeting of Creditors.
• Attend a 341(a) Meeting of Creditors. If you fail to appear, your debts will not be discharged. Your creditors have the opportunity to be at the hearing, but often they don't appear. The Trustee will ask you a number of questions about your finances under oath. The hearing typically occurs 30 to 45 days after your petition is filed.
Discharge of Debts
If all goes well, in about 90 days following the 341(a) Meeting of Creditors, your debts should be discharged by the Bankruptcy Judge. You will then receive a copy of the signed discharge order in the mail.
What is the Bankruptcy Means Test?
A means test is a type of financial comparison that determines whether you meet the income qualifications for Chapter 7 bankruptcy. The Courts perform means tests to ensure that only persons who cannot fulfill their financial obligations qualify for Chapter 7 Bankruptcy. Although federal law governs means testing, if you are a Texas resident, then you will need to fulfill Texas income requirements to file bankruptcy.
Texas Means Test Qualifications
In a means test, the Court compares your adjusted gross income to the median income for your state and county. If your income is less than the median income for a family of your size in your region, then you have passed the means test and may qualify to file Chapter 7 Bankruptcy.
To calculate your income, the Court will look at your current monthly income. The Court calculates your monthly income by averaging how much money you have made each month during the six months prior to filing for bankruptcy. In some instances, non-wage income sources, such as Social Security, do not count toward your current monthly income for the purposes of the means test. When calculating your income on the means test, the Court will also consider your necessary monthly expenses. Necessary expenses generally include:
• Your rent or mortgage and household utilities
• Transportation costs, based on the cost of vehicle leases or loans or public transportation in your specific Texas county
• Childcare costs, including education costs for disabled children
• Life insurance premiums
• Taxes and payroll deductions
• Health insurance costs and health savings account contributions
• Food and clothing

Austin, Texas Chapter 13 Bankruptcy Lawyer
If you are a regular wage earner and are behind on your car or house payments, then a Chapter 13 Bankruptcy may be the best choice for you. It allows you to affordably pay a portion or all of your debts, including any late payments, over a 3 to 5 year payment plan. Once your secured creditors and priority debts (tax debts, student loans, alimony or child support obligations) are brought current, any unsecured debt that remains should be eliminated in a bankruptcy discharge at the conclusion of your case.
Unlike a Chapter 7 bankruptcy, where some of your assets may have to be liquidated to pay your creditors, a Chapter 13 repayment plan typically uses your income to pay your debts. A Chapter 13 bankruptcy "wage earner's" plan is ideal for those who wish to:
• Become current on overdue loan payments
• Avoid automobile seizures
• End the threat of home foreclosure
• Financially protect friends or family members who have co-signed a loan for them
Protection from Creditors through an Automatic Stay Order
An Automatic Stay Order issued by the Court can stop any foreclosure activities or property seizures by your lenders. The order puts an immediate halt to all creditor communications, harassment or collection activity. The stay goes into effect when your Bankruptcy Petition is filed. As a general rule, certain debts and ongoing obligations are not discharged in a Chapter 13 Bankruptcy, such as:
• Child Support and Spousal Maintenance
• Tax Debts
• Educational Loans
• Home Mortgages
• Retirement Loans
• Restitution debts for willful or malicious actions
Getting Your Debts Discharged at the End of Your Repayment Plan
You may be required to go before a Bankruptcy Judge during a Chapter 13 discharge hearing. The Judge should issue you a discharge once they know you have completed your payment plan in a satisfactory and timely manner.
Alternatives to Bankruptcy – Credit Card Defense
Sometimes bankruptcy filing is not an option. If the client engaged in pre-bankruptcy planning which might be construed to delay or defraud creditors, such conduct may result in the denial of a bankruptcy discharge and loss of non-exempt assets. In other cases, it may be wise not to file bankruptcy but to defend credit card lawsuits and to assert various defenses and counterclaims which may be available under the federal Fair Debt Collection Practices Act and Texas Debt Collection Act. Many times debt collectors cannot prove the debt or that they are the owners of a such debt, or violate the debt collection practices laws when trying to collect a debt from you. This gives rises to claims for damages under FDCPA and recovery of attorney fees.

Customized Strategic Representation

Customized legal strategies for a higher chance of success.

We deliver sound solutions and strategic representation. We analyze each factor of your case and customize your filing to achieve the best possible result for you.
There are several substantial benefits to filing for bankruptcy:


A Fresh start – take this opportunity to build yourself a new financial future.
Keep your assets – If you file chapter 13 bankruptcy, you should be able to keep your assets after the bankruptcy is complete.
Stop creditors – As soon as you file for bankruptcy, the harassing creditor calls to your home will stop.
Rebuild your credit score – Once bankruptcy is complete you can start rebuilding your credit score.

Representing bankruptcy law clients in Austin, Texas

Convenient Location

The Law Office of Elena Vlady is based in Austin, Texas. We strive to deliver a high standard of one-on-one personal attention to all of our clients. Whether you need help filing for bankruptcy or wish to avoid foreclosure, our strategic representation could make all of the difference in the outcome of your case. Contact us today to determine the best debt strategy for you.

Fair and Reasonable Attorney Fees

Fair and Reasonable Attorney Fees

Our goal is to help liberate you from creditors and help you get your life back.
Call our law office today and we will provide you with a complete assessment of your bankruptcy matter.