Austin Tax Attorney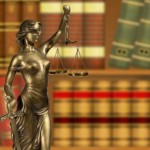 Tax Audit. Tax Relief. Tax Defense.
The Law Office of Elena Vlady offers its clients legal assistance in matters related to tax law. Owing taxes to the government can cause serious problems for your family, your business and your future. The government is entitled to collect what is owed, and it can seize your bank accounts, your wages and your business assets.
We will help you get the best possible results in your case, seek to stop any filing of charges against you and work to negotiate payment plans with your best interest in mind. On some tax matters, the attorney may work with a licensed CPA accountant. We will zealously defend your rights in court and in front of tax agencies and work to ensure that your assets are secure now and in the future. We represent clients in U.S. federal tax-related matters, including:
IRS Administrative Proceedings
Innocent Spouse Relief

If a joint return filed with a current or former spouse is the cause of an IRS pursuit for debt not truly owed by you, the attorney can select a plan of action to obtain the Innocent Spouse protection and relief that you require.

IRS Audits and IRS Appeals Representation
Offer in Compromise

If the tax liability is far beyond your ability to pay, an attorney can negotiate with the IRS to obtain an Offer in Compromise reducing your liability to an amount you can afford to pay, not the larger amount you owe. If the offer is considered satisfactory and accepted by the IRS, your debt will be considered paid in full.

Penalty Abatement

An attorney can arrange for a reduction or even elimination of your penalties and related interest. By proposing valid and sound reasoning for your tax difficulty we can help make your tax burden easier to bear.

Installment Payment Agreements / Payment Plans

We can help you obtain an affordable monthly installment, which can prevent the IRS from garnishing your pay and seizing your assets while you make payment. Working in conjunction with this can be a request for Penalty Abatement, which can reduce your overall liability. Thus, creating an affordable payment plan and denying the IRS rights to further collection action towards you.

Releases of Tax Levies and Liens
Voluntary Disclosure
Expatriate Tax Return Preparation
And More
Call us today for a confidential, legally privileged consultation.