Austin Business and Real Estate Lawyer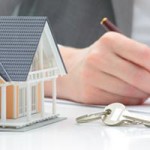 At the Law Office of Elena Vlady, we give clients our undivided attention. Each business owner or private individual seeking legal counsel and representation is treated like our only client.
We understand the concerns and needs of small and medium-sized businesses and business owners. From our office in Austin, we serve clients throughout Texas.
Our business, commercial and real estate clients appreciate our pragmatic approach to legal representation. We handle business legal matters in a direct, results-oriented fashion. We will use our best efforts to achieve results.
We represent buyers and sellers in residential and commercial real estate transactions. 
RESIDENTIAL TRANSACTIONS:
• Real estate purchaser or buyer side transactions
• Seller side transactions 
COMMERCIAL TRANSACTIONS: 
• Represent building owners, landlords, and tenants in negotiating, drafting, interpreting and enforcing real estate leases and subleases
• Commercial real estate leases and office leases 
• Real estate due diligence (including title insurance review)
OTHER AREAS OF PRACTICES
• Landlord-tenant disputes
• Loan Modifications
• Escrow and earnest money disputes
• Title work
• Lien removal
• Foreclosure defense
• Landlord-tenant disputes
• General Business Law Practice 
Texas Real Estate Attorney Serving Travis County, Williamson County And Beyond
Making sure a title is clean is one of the most important parts of any real estate transaction. If you are buying a house or land from someone, you need to know if another entity has placed a lien against the title. Contact our Law Office if you or your business needs help with a real estate or business law matter. Because we also provide assistance in general business law, we can integrate all of your legal needs and provide you with 360 degrees of legal services.