Representing Clients Worldwide in U.S. Immigration Law Matters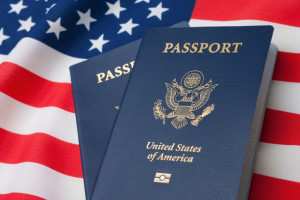 The Law Office of Elena Vlady is a full-service immigration law firm based out of Austin, Texas that represents people from all over the world in U.S. immigration law matters. We handle all immigration matters including the representation of businesses, employees and individuals in all 50 states. Elena Vlady provides individualized immigration services to prospective clients seeking to immigrate to the United States based on family or employment status, who are seeking citizenship or asylum, are in need of skilled deportation defense and who are looking for legal counsel for any type of visa. As a small law firm, we take pride in the personalized service that each client receives. When you choose us, you will work directly with an immigration attorney and receive the attention you deserve.
Your Full Service US Immigration Law Firm. We handle all immigration matters including the representation of businesses, employees and individuals.
United States immigration policy is based on three general categories: family based immigration, employment based immigration, and humanitarian relief. In addition, a small number of visas are allocated for diversity. Our law firm provides services in all areas of immigration law, including special cases.
Immigrant & Non-Immigrant Visas
Citizenship & Naturalization
Employment Visas
Permanent employment visas (green card)
FOIA Requests
Requests for Evidence (RFE)
Adjustment of Status
Appeals and Motions to Reopen
Amnesty
ICE Holds
Immigration Detention & Airport Detention
Sealing Criminal Records
Consular Processing
Writ of Mandamus (Federal Suit Against USCIS)
LGBT Immigration
Obama's Deferred Action for Parents (DAPA)
Deferred Action for Childhood Arrivals (DACA)
Divorce And Immigration
Violence Against Women Act (WAVA) Cases
International Adoption
Temporary Visas
Available to visits coming to the U.S. for business or pleasure. B-1 business visitor visas are for a short duration and must not involve local employment. Nationals of certain countries may be eligible to visit the U.S. for up to 90 days without obtaining a visa.
E-1/E-2 Treaty Trader and Investor Visas
Investors and traders and their employees may receive visas to carry on their businesses in the U.S. if their home country has a commercial treaty with the US conferring visa eligibility.
F-1 and M-1 Student Visas
Persons seeking to pursue a full course of study at a school in the United States may be eligible for a visa for the course of their study plus, in some cases, a period for practical training in their field of study.
H-1B Specialty Occupation (Professionals) Visas
Professional workers with at least a bachelor's degree (or its equivalent work experience) may be eligible for a non-immigrant visa if their employers can demonstrate that they are to be paid at least the prevailing wage for the position.
J-1 and Q-1 Exchange Visitor Visas
Persons coming to the U.S. in an approved exchange program may be eligible for the J-1 Exchange Visitor's visa. J-1 programs often cover students, short-term scholars, business trainees, teachers, professors and research scholars, specialists, international visitors, government visitors, camp counselors and au pairs. In some cases, participation in a J-1 program will be coupled with the requirement that the beneficiary spend at least two years outside of the U.S. before being permitted to switch to a different non-immigrant visa or to permanent residency. Ms. Vlady regularly handles the application process for seeking a waiver to the home residency requirement that applies to many J-1 visa holders.
A Fiancé of a U.S. citizen is eligible for a non-immigrant visa conditioned on the conclusion of the marriage within 90 days.
O-1 Extraordinary Ability Worker Visas
The O-1 category is set aside for foreign nationals with extraordinary ability. This includes entertainers, athletes, scientists, and businesspersons.
P-1 Artists and Athletes Visas
This category covers athletes, artists and entertainers.
R-1 Religious Worker Visas
Religious workers may be eligible for an R-1 visa.
TN Status Under the North American Free Trade Agreement
A special category has been set up for nationals of Canada and Mexico under the provisions of the North American Free Trade Agreement.
Permanent Residency
An immigrant visa for permanent residence in the U.S. requires that the person be eligible for immigration based on:
(1) A family relationship with a U.S. citizen or permanent resident; (2) On employment needs; or (3) Eligible for a special immigrant visa. These categories include:
EB-1 Foreign Nationals of Extraordinary Ability, Outstanding Professors and Researchers and Multinational Executives and Managers
Individuals in this category can petition for permanent residency without having to go through the time consuming labor certification process.
EB-2 Workers with Advanced Degrees or Exceptional Ability in the Sciences, Arts or Business
Visa holders in this category normally must have a job offer and the potential employer must complete the labor certification process. The labor certification involves a testing of the job market to demonstrate that the potential visa holder is not taking a job away from a U.S. worker. In cases where an individual can show that his entry is in the national interest, the job offer and labor certification requirements can be waived.
EB-3 Skilled Workers and Professionals
Visa holders in this category normally must have a job offer and the potential employer must complete the labor certification process.
EB-4 Special Immigrant Visas for Religious Workers
Ministers of religion are eligible for permanent residency.
EB-5 Investor/Employment Creation Visas
Under the 1990 Immigration Act, Congress has set aside up to 10,000 visas per year for alien investors in new commercial enterprises who create employment for ten individuals. There are two groups of investors under the program – those who invest at least 500,000 in "targeted employment areas" (rural areas or areas experiencing high unemployment of at least 150% of the national average rate) and those who invest 1,000,000 anywhere else. No fewer than 3,000 of the annual allotment of visas must go to targeted employment areas.
DV-1 Visas (the "Green Card Lottery")
55,000 visas are annually allotted in a random drawing to individuals from nations underrepresented in the total immigrant pool.
Refugee and Asylum Applications
Persons with a well-founded fear of persecution on account of race, religion, nationality, membership in a particular social group, or political opinion may be eligible to apply for asylum or refugee status in the U.S.
Removal And Deportation Defense
○ Naturalization
○ Revocation
○ Dual Citizenship
○ J-1 Waiver of Foreign Residency Requirement
○ I-601 Application for Waiver of Grounds of Inadmissibility
○ I-212 Waiver: Application for Permission to Reapply for Admission into the United States After Deportation or Removal
Special Categories of Green Card Applicants
○ Green Card Through the Diversity Immigrant Visa Program
○ U Visas & Green Card Based on U Non-immigrant Visa Status for Victims of a Crime
○ Asylum and Withholding of Removal
Why Hire an Immigration Lawyer?

Need a temporary working visa? A green card? US citizenship? Extension of Stay? Deportation Defense? Representation in Immigration Court?

U.S. Immigration law issues can be very confusing when facing them on your own. It involves a great deal of legal procedure, forms, red tape and laws that must be navigated. Having a knowledgeable and skilled attorney on your side can make all the difference in your case. The Law Office of Elena Vlady provides excellent legal representation to clients all over the world with U.S. immigration matters.
Our legal team can greatly help reduce the amount of stress and complications for the client. Austin based immigration attorney Elena Vlady is an immigrant herself so she fully understands from personal experience what the immigration process consists of and does everything possible to make it a smooth road for the client.

You WILL speak and work with a U.S. Attorney
We obtain successful results. We will explore all options
We work for an affordable flat fee
We give our clients personalized attention and individual results
We represent clients in all 50 United States and Worldwide

Representing clients in all 50 states and worldwide

Local Office. Global Presence

The Law Office of Elena Vlady is based in Austin, Texas. We assist global clients with U.S. immigration and naturalization matters and represent clients from all 50 states and countries around the world. No matter where you are located, we are committed to providing you with quality and efficient services and handle your cases with the utmost attention.

Exceptional Representation at an Affordable Price

We give our clients personalized attention and individual results.

The Law Office of Elena Vlady offers exceptional representation at an affordable price. We are dedicated to working efficiently but thoroughly, with the ultimate goal of reuniting families and ensuring protection for our clients. Call our law office today and we will provide you with a complete assessment of your immigration matter and determine the best strategy for your case.

Although we are located in Austin, Texas, we represent clients in Austin, Texas, in all 50 US states, and all over the world. We are available for both in-person, Skype and telephone consultations.